The Path to Tailor-Made Products
FLAVEX controls the entire value-chain. Starting with the selecting of the botanical raw material and its preparation through the CO2 extraction and extract conditioning, to the analysis and the final release of the extracts.
Plant Raw Materials: Top Quality Right from the Start
Raw Materials Conditioning: Gentle Preparation - Preserving the Essence of Nature
CO2 - Extraction Technology: The Smart Solution
Video: Extraction Technology
By loading the video you accept our privacy notice for the use of YouTube videos.
Extract Conditioning: Refining the Essence of Nature - The Perfect Product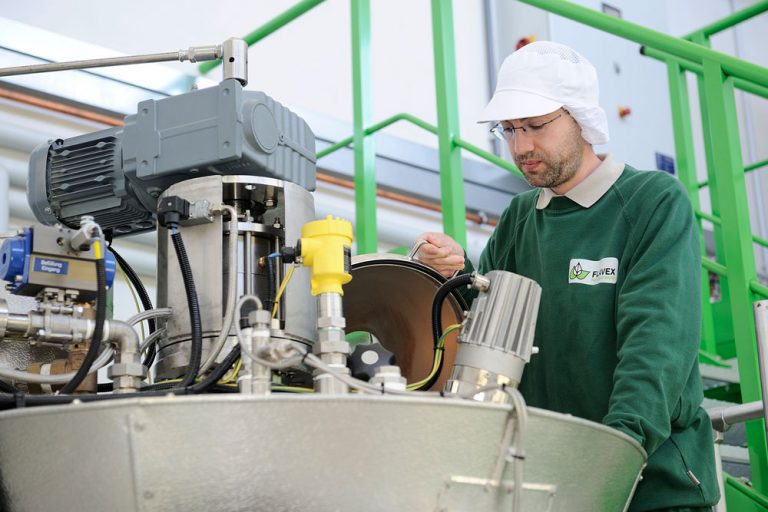 Analysis and Quality Control: To be on the safe Side
Extracts: Inspired by Nature
Our supercritical CO2 extracts contain the lipophilic components of the botanical raw materials which are usually obtained by steam distillation or organic solvent extraction. These are mainly secondary plant substances.
For example:

Essential oil of chamomile

Taraxasterols of calendula

Sesquiterpene lactones of arnica

Capsaicinoids of chili

Gingerols of ginger

Diterpene phenols of rosemary and sage
Supercritical CO2 extracts represent the specific composition of extracted raw material. They do not contain any polar components such as polysaccharides, flavonoid glycosides, polyphenols or proteins. Enrich your cosmetics, perfumes, dietary supplements and food products with their outstanding benefits.